The Reduction Energy Expense Product Delivery Model (REEP-DEMO)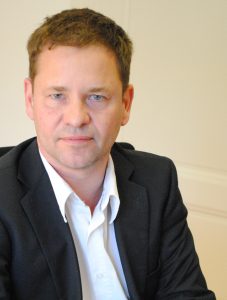 Date: October 20, 2016 (14:00 CET)
Presented by: Francois Rossier 
 (Microfinance, Business Models, and Finance for Development Expert)
Play Recorded Webinar
Together with Microfinanza, and within the framework of a EU funded project in Africa, Francois designed a specific methodology to distribute low cost renewable energy products (solar, ICS, biogas) through microfinance institutions. The main feature of the REEP-DEMO is to base the repayment scheme on the forecasted savings from energy expenses at the household level. It also strives to strengthen the collaboration between the MFI and the Renewable Energy Product Supplier.
Francois previously worked for 22 years as a microfinance expert in 46 countries (Africa, Asia, CIS, Europe & MENA). He specialized in strategy and business plans, financial projections, product development, project evaluation, due diligences, and business models for social enterprises.
In March 2013, he created Senbumo (Social Enterprise Business Models) to broaden his activities towards social enterprises and cooperatives. In line with this new direction, he is also involved with:
Francois holds a degree in human geography from the University of Geneva (Switzerland) and a masters in anthropology from the Catholic University of Louvain-la-Neuve (Belgium).