WebEx Connection Guide
Webinars are held on the WebEx platform. Visit the WebEx test page to make sure your computer has the required software installed to join. The test page will ask for a name and email address before attempting to join you to a simulated meeting. If there is an issue, the website will tell you what to install. You can contact the e-MFP ROI Action Group Head directly for additional support.
Once in a meeting, you have to manually connect to audio:
1. Select the 'Quick Start' tab at the top left hand side of the window

2. Click 'Call Using Computer' at the bottom left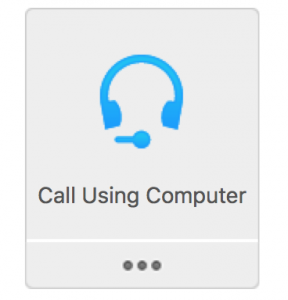 This will allow you to hear the webinar and also let others hear you (when you choose to not be muted).
See full screenshot: